Our experienced and talented team is committed to working with you and your family to create a comfortable, stress-free, and rewarding orthodontic experience every time you visit our practice.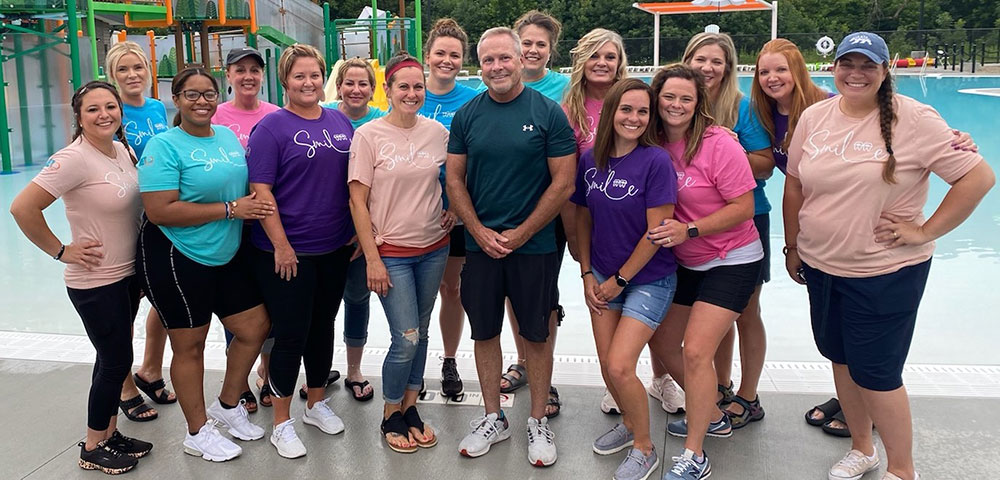 Welcome to the AO family! We look forward to working with you.
---
Karma
Office Dog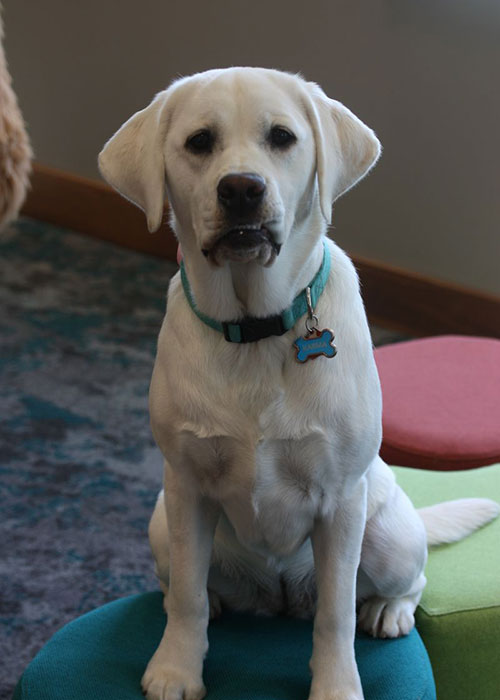 Karma, Dr. Johnson's personal dog, you might see running around the yard of our office during the week. She is a 1-year-old white Lab who loves all the attention she gets from patients and staff during the day. When she is not hard at work stealing hearts, she loves swimming in the lake, taking naps, and sneaking all the treats at the office.
Ashley
Office Manager and Scheduling Coordinator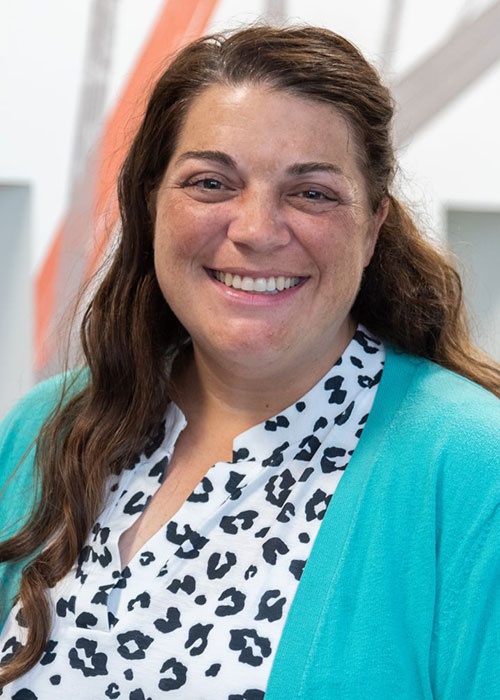 Ashley joined Avon Orthodontics in 2011, bringing her extensive banking and customer service background to handle our practice administration. She manages our staff and maintains the schedule, to ensure we are ready to provide patients with the best care.
Ashley and her husband Willie met at college and have been blessed with two children, Noble and Winnie. The couple is heavily involved in their church with the children's ministry and Ashley plays the piano.
Kristian
Scheduling and Treatment Coordinator
Kristian is a certified orthodontic assistant who transferred her clinical skills to helping on the treatment side of our office the last few years. She has been with us since 2006 and is an extremely valuable part of our office.
She has two beautiful girls and twin boys that keep her very busy with day-to-day and sporting events. When she is not in the office, her husband and family love to spend time on vacation and outdoors.
Lori
Insurance and Financial Coordinator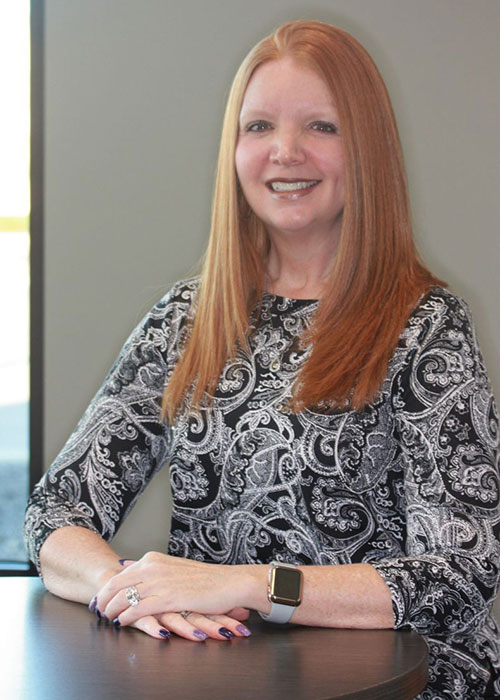 Lori holds a bachelor's degree and joined Avon Orthodontics in 2003. She reviews and initiates all patient contracts, files insurance claims, follows up on submissions, and posts insurance payments.
Lori and her husband Doug have been married for over 20 years. They have two children: daughter Savannah, who is in nursing school at UIndy and son Nikolas, who is pursuing a career in firefighting like his father. In her spare time, Lori loves to read, shop, and take family vacations.
Kat
Scheduling Coordinator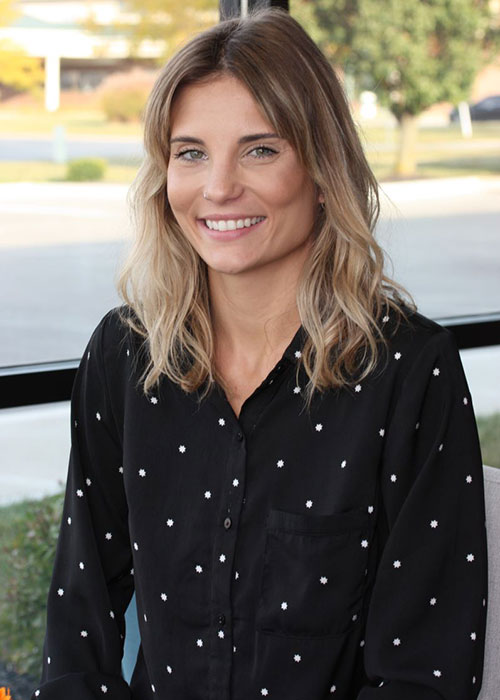 Kat joined our office earlier this year, bringing years of medical and customer service experience with her. She is one of the first smiling faces you will see when you enter our doors, in addition to checking in patients, answering your phone calls and making your next visits.
Kat, her husband, and pets just moved here after being away for work in New Jersey the last 10 years. They are happy to be back in Indiana and working at the same place she received treatment as a child. Kat's pride and joy are her two dogs, Duke and Minnie, and cat, Kitty.
Jena
Treatment Coordinator

Jena is a certified orthodontic assistant, holds an AAS in business management, and has been in the field since 1997. She joined our team in 2000. She develops and reviews treatment plans, answers questions, and explains each step of the process we have created to achieve an amazing smile.
Jena's wonderful husband and son keep her on her toes. She also has a Bull Terrier, Ferris, who gets into everything. Jena loves finding great deals while shopping, loves having fun, and has the most infectious laugh!
Michele
Treatment Coordinator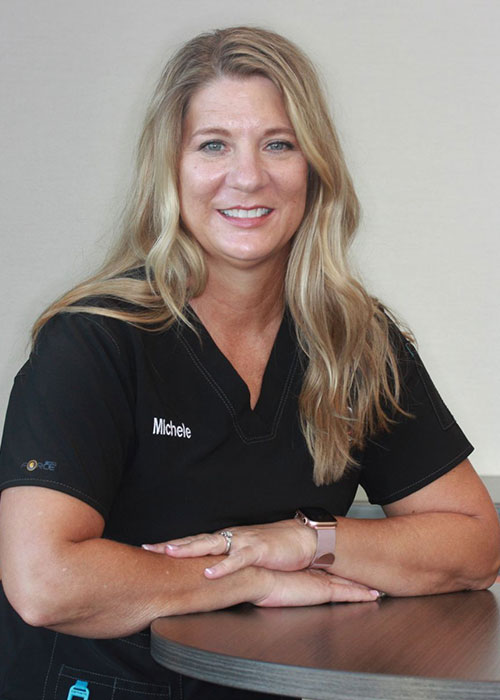 Michele attended the IU School of Dentistry, starting her career in 2007 and joining Avon Orthodontics in 2021. She holds a wealth of knowledge from her teaching background to her clinical skills as an assistant. As one of our treatment coordinators, she helps prepare patients in all aspects before treatment gets started.
Michele is married and has two adult sons. She loves spending time with family, camping and fishing, and taking trips down to Alabama when she has time.
Sara
Clinic Coordinator and Orthodontic Assistant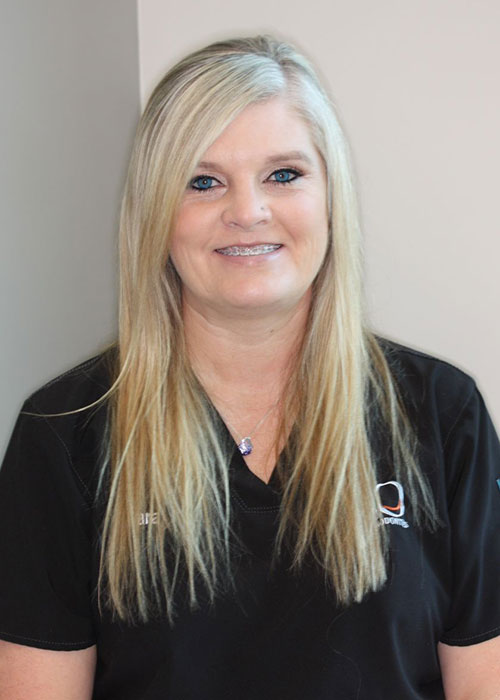 Sara has been with Avon Orthodontics since 1998. She started training on the job after high school and quickly became a certified orthodontic assistant as well as earning many other certifications over the years. When she is not chairside with patients, she oversees the clinic to keep it running smoothly and efficiently as possible.
Sara has three beautiful daughters and three cats. In her free time, she enjoys the outdoors, attending concerts/events and camping with her family.
Amy
Clinic Coordinator and Orthodontic Assistant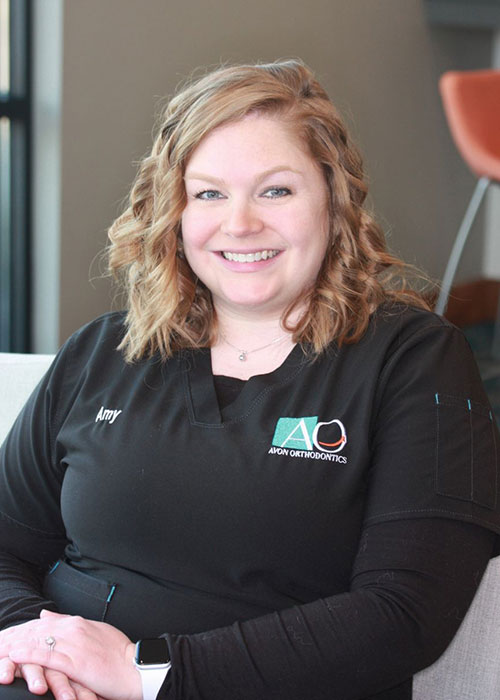 Amy attended the Indiana University School of Dentistry dental assisting program and has worked in the field since 2009. She has called Avon Orthodontics her work home for the last 10 years. In addition to assisting Dr. Johnson with patient care, she also manages our clinic flow to keep things running smoothly.
Amy and her husband Scott got married on the beach in May 2021. They have a Red Fox Labrador named Molly who is their baby. When she's not at work, Amy loves shopping and spending time with family and friends.
Angie
Orthodontic Assistant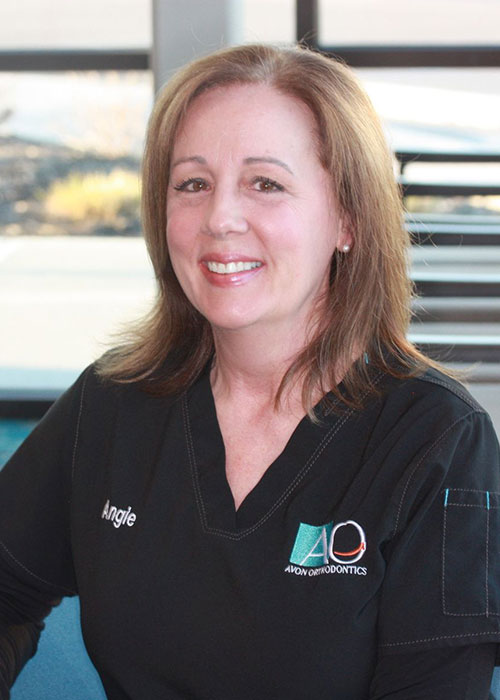 Angie attended the PCI dental assisting program and started in the field in 1994. She joined the AO team in 2018 and brought years of chairside experience with her. Patient care is a high priority to Angie.
Angie is married to Scott with whom she shares two adult children, Mitchell and Crystal, and four grandchildren: London, Phoenix, Lilli, and Harper. The family frequently enjoys their time together at Racoon Lake.
Jami
Lab Technician and Orthodontic Assistant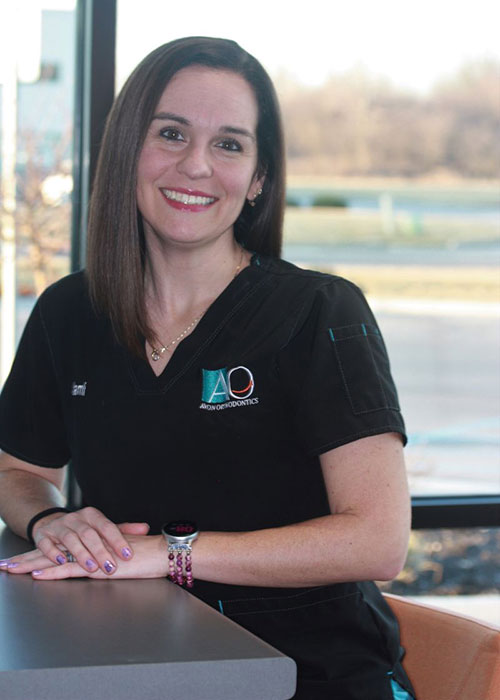 Jami attended PCI, started in the field in 2006, and joined Avon Orthodontics in 2011. She primarily works in the lab, handling a range of tasks such as fabricating your retainers and appliances as well as stepping in chairside as needed.
Jami and her husband Brent have been married since 2008. They have a daughter Katherine, and a son Wyatt. The family enjoys camping, fishing, riding side-by-sides, and sneaking in a beach vacation as often as they can.
Jenny
Orthodontic Assistant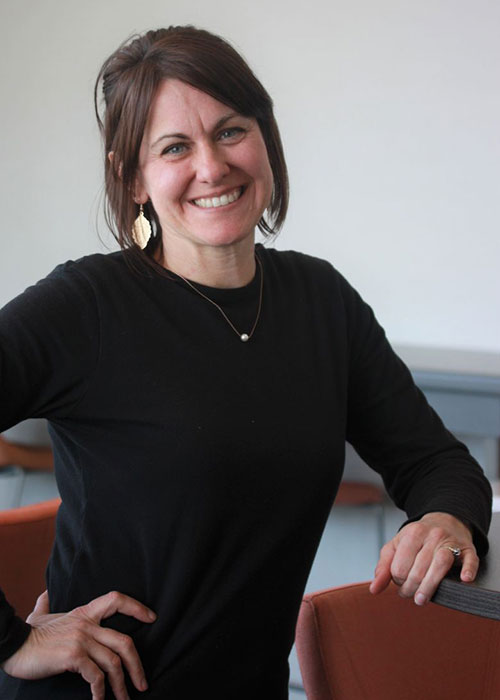 Jenny graduated from the PCI dental assisting program in 2003 and joined Avon Orthodontics soon after. She works in the clinic assisting Dr. Johnson with procedures, specializing in removing braces, and taking X-rays and photos.
Jenny and her husband have four children who are very involved in soccer, which keeps them on the run most days and weekends. When they're not busy with sports, the family enjoys being outdoors in any way they can!
Kayla
Dental Hygienist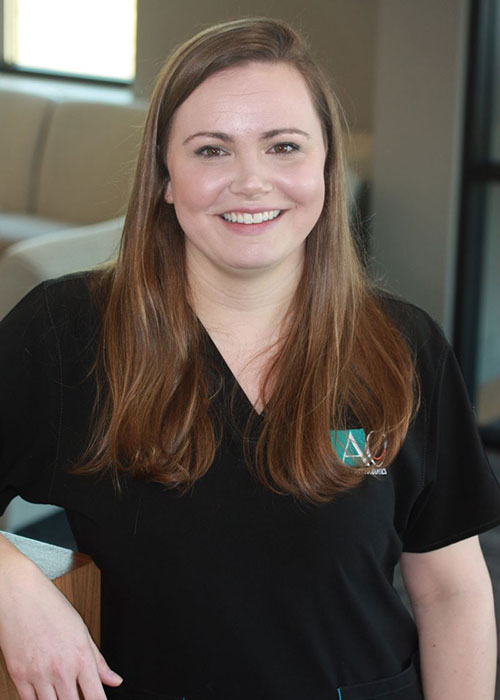 Kayla started in the dental field in 2013. She now holds a bachelor's in public health dental hygiene. She joined Avon Orthodontics in 2020 after being a patient here. She specializes in patient records and assisting with retainers, and has the joy of revealing patients' new smiles when she removes their braces.
Kayla and her husband Evin have two children, Kloe and Eric, along with a Bouvier des Flandres dog named Zeke. Kayla loves to learn and is always trying to create something new with food or crafts!
Sarah
Orthodontic Assistant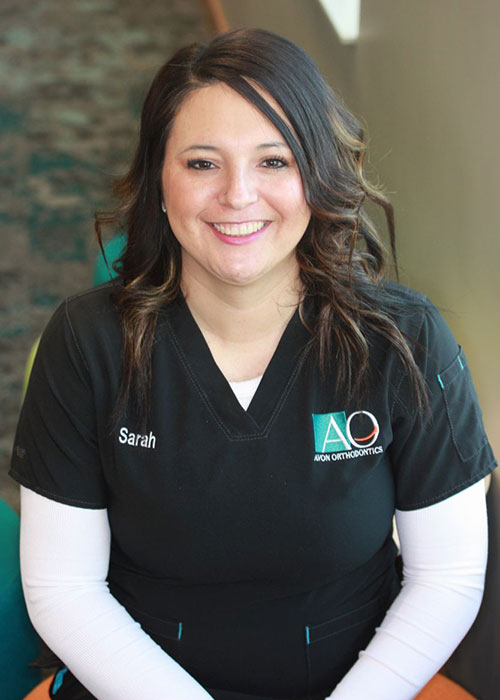 Sarah holds multiple certifications and licenses in the dental field. She started working in dental care in 2014. Since joining the Avon Orthodontics team in 2021, she takes X-rays, assists with all aspects of appliances and braces, and orders supplies for our office.
Sarah and her husband Michael have two boys, Blayke and Korbyn, along with a rescue puppy, Bella. The family moved to Plainfield a year ago and are loving Hendricks County. Sarah loves attending her boys' sporting events, including wrestling, football, and track, and visiting family in their hometown of Mishawaka.
Vanessa
Orthodontic Assistant and Social Media Manager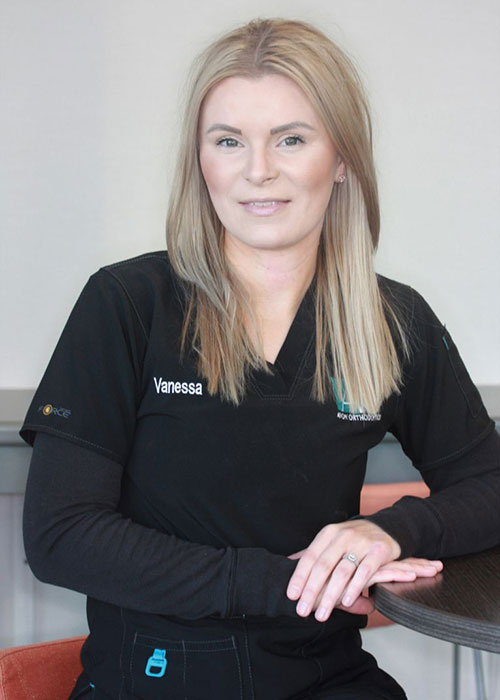 Vanessa attended school at the expanded functions dental assisting program at IBC and graduated with an AAS and multiple dental certifications. She joined the team in 2021 after graduation. She runs our records room where she takes X-rays, iTero® scans, photos, and impressions and checks appliances to get patients prepped for treatment in the clinic.
Vanessa is married to her high-school sweetheart and they are busy raising their three kids — Stella, Luke, and Brooks — plus two fur babies. Vanessa loves organizing, planning, and attending social events in her free time.
Siara
Orthodontic Assistant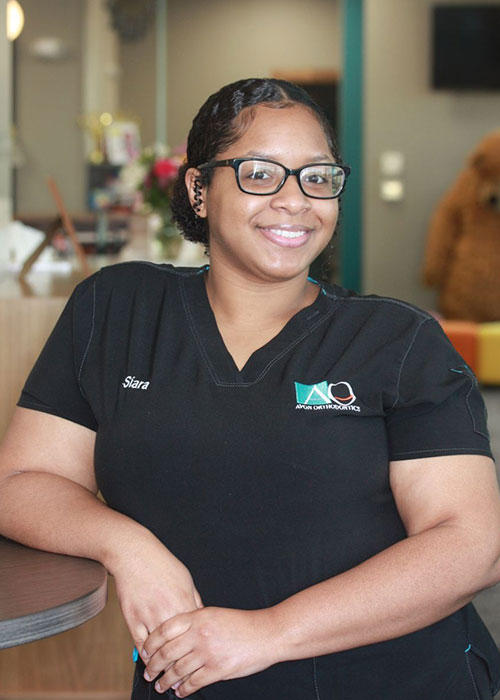 Siara has been with AO since 2021 after completing dental assisting classes in Indianapolis. She just competed advanced orthodontic training and is working toward her radiology license. Patient care is top priority to Siara when you are in her chair, and she loves going the extra mile to make sure everyone is taken care of.
She enjoys cooking, shopping, and cozying up to a good TV show to relax after seeing patients during the week. Her family dog, Cooper, is her pride and joy.
Ashlee
Orthodontic Assistant and Social Media Manager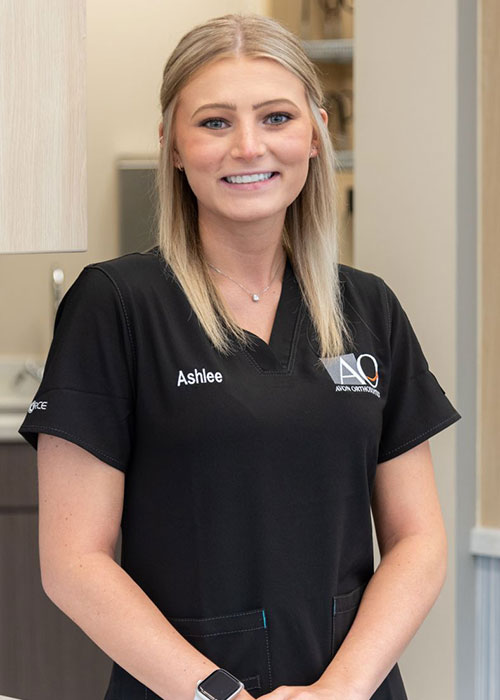 Ashlee has been in the orthodontic field since 2020 after completing her associate's degree from Ivy Tech. She specializes in Invisalign® at our office. You can find her chairside, assisting Dr. Johnson, during one of your routine visits.
Ashlee, her husband, and puppy recently relocated here from Clinton and are enjoying getting to know the Hendricks County area. When she is not in the office, she loves spending time with family and friends.